Our company has been awarded the prestigious Employer Partner certificate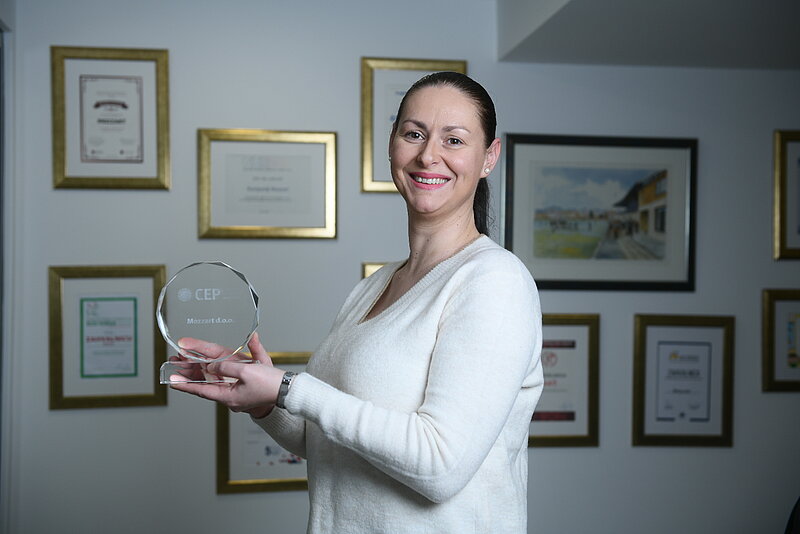 For the first time, Mozzart has won the Employer Partner certificate. During the 15 years of awarding this Certificate, more than 100 companies in 10 European markets have passed the certification process. To gain the status of Employer Partner, companies go through an independent assessment of the development of employee management practices in five main areas - Strategy, Recruitment and Selection, Performance Management, Training and Development and Employee Relations, and only organizations which achieve at least 75% of the total possible points, but also at least 70% of points in each of the assessed areas, become holders of the Employer Partner certificate.
In the certification process, Mozzart stood out due to the numerous training opportunities it offers to its employees, as well as caring for their health and socially responsible business activities. Mozzart employees have the opportunity to improve their knowledge through various professional seminars, internal and external trainings, and within the Human Resources Sector there is a Training Center with five internal staff trainers for professional knowledge and soft skills. Employees can use gym within the office building, but also two external gyms. The company is also engaged in socially responsible activities - in 2019, employees supported the activities of tree planting in the capital, played basketball at the UNICEF Fair Play tournament with the goal of building inclusive playgrounds and ran the Mozzart Happy Run for the "Srce" association.
During the certification process, Mozzart was specially recognized for transparently and well-managed recruitment and selection processes. It also cooperates with various institutions and participates in events in order to bring its benefits and organizational culture closer to quality candidates in the market. Thus, in 2019, as a Platinum partner, they supported the European conference on artificial intelligence Wonderland AI Summit, and established cooperation with faculties and student organizations through sponsorship of the "Case Study Show" project and various student internships in agreement with the Faculty of Computer Science, Union University in Belgrade and the Faculty of Philosophy in Belgrade.
"HR department at Mozzart is a strategic partner to the business. Employees play a key role in implementing our vision and achieving the company goals, and they are actually the force which secures us the leading position. We are focused on retaining the best employees and attracting new talent. The Employer Partner certificate provides us with added value in our efforts. Market conditions are changing rapidly, and this was a great opportunity to review our practice. We will continue to adapt and further develop the HR process, to provide our employees with what they need and motivate them to give their best," highlighted Marija Božović, Director of the Human Resources Department.
"The Employer Partner Certificate is just another in a series of confirmations that Mozzart is well on its way to strengthening the reputation of a desirable employer. Aware of the challenges in the labor market facing those who want to attract and retain quality staff, we strive to provide our employees with the best work conditions. In addition to opportunities for advancement and numerous benefits, employment in our company also implies working on challenging projects which add value to the employees`s professional development, and for young talents and our future colleagues this certificate will be a valuable guideline on what kind of work environment we offer", stated Nataša Šaponjić Jakšić, Organizational Development Manager.
"Obtaining the certificate shows that our recruitment and selection process is properly managed, clear and transparent. Everyone has equal employment opportunities, we value expertise and experience, and after entering the selection process, all candidates receive feedback. We pay special attention to the protection of data obtained in the process of recruitment and selection, which we manage with a high degree of responsibility and professionalism,"said Milica Plavšić, Recruitment and Selection Manager.