FEELING LIKE A CHAMPION - NEW JERSEYS FOR AS MANY AS 200 CLUBS THROUGHOUT SERBIA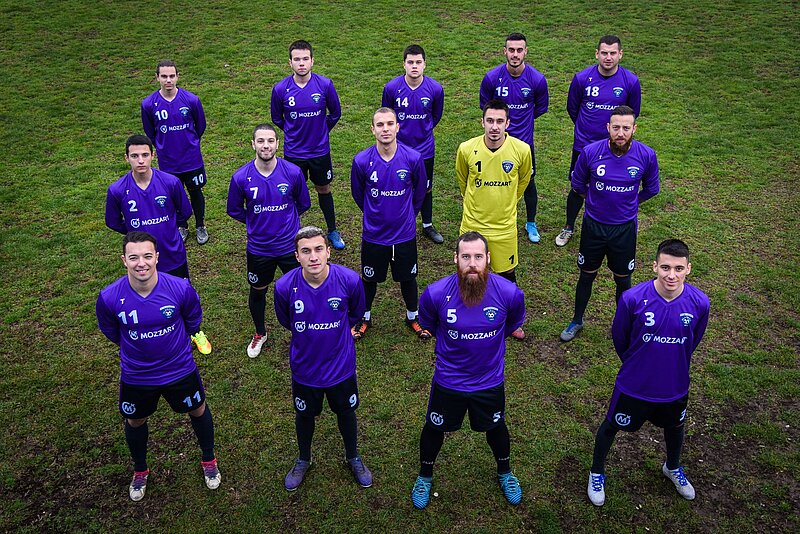 [Translate to English:]
What club do you support, Zvezda or Partizan? The question about the fan commitment in Serbia often brings only two offered answers, but in addition to supporters of red/whites and black/whites, there is a whole army of local patriots who adore and faithfully follow the club from their settlement, village or some other larger city.
Clubs with a tradition longer than Belgrade's eternal rivals are members of the zone leagues, the centenaries are being celebrated. One of the oldest Serbian derbies is played in Paracin. Zvezda and Partizan also exist in some smaller places, and in many regions there are clubs with similar names: Mladost, Jedinstvo, Radnicki, Spartak...
Great rivalry has been developing in the lowest basketball, volleyball, handball leagues as well, and many teams return to the sports map of Serbia with the support of Mozzart - in new jerseys they spread the champion spirit in their regions!
More than 200 lower league clubs, i.e. 6,000 athletes, received equipment as part of the famous socially responsible action, which spread throughout the region, i.e. in the diaspora. "New jerseys" arrive every week at the addresses of the "new champions" - those smaller, local clubs that are first in their place. There are often two teams with "M" marks playing on the field, and entire zone leagues could be made from these football teams.
Since the start of the action in 2016, Mozzart has distributed about 10,000 sets of equipment, and the clubs receive two sets of jerseys each, which bring them a sublime feeling in lower-league competition. From Apatin to Leskovac, from Loznica to Bor, throughout central Serbia… these jerseys brouhgt luck to many sports teams, which passed the way from "concrete" to a higher rank of competition.
Whoever was once at the local Čačak derby between Polet from Ljubić and Sloboda, or at the match between SFS Borac and Jedinstvo (almost a hundred-year old club from Paraćin), was convinced that local clubs in lower leagues also have ardent supporters as "eternal rivals".
Additionally, they are supported by Mozzart, from which they say:
"See you next season!"