Charity month in Mozzart – Darija Kisić Tepavčević handed gifts in Zvečanska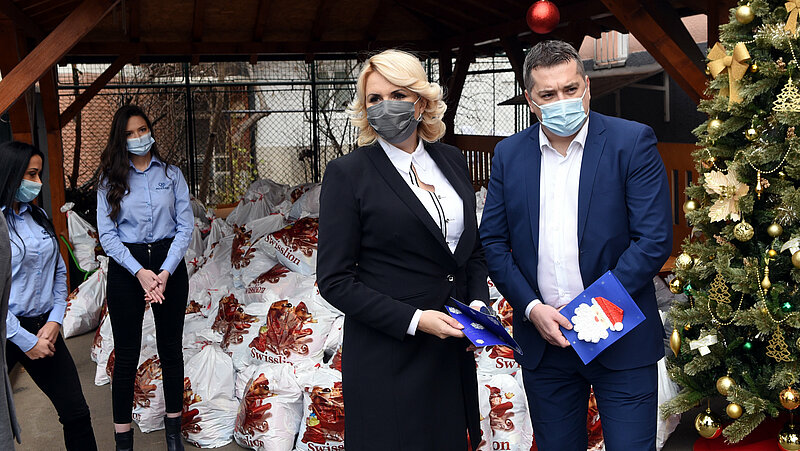 On the eve of the holidays, the most important thing is to make the little children smiling, and the Mozzart Company is trying to spread the New Year's spirit even more through a series of actions at the end of the year. Distribution of the New Year gifts to the youngest is the crown of socially responsible activities in December, the traditional month of humanity in this company. Representatives of Mozzart and the Minister of Labor, Employment, Veterans and Social Affairs, Darija Kisić Tepavčević, handed the gifts to the Center for the Protection of Children and Youth in Zvečanska.
The upcoming New Year's and Christmas holidays are the happiest part of the year, and gifts are one of the ways to make this period more beautiful for children. Children's smiles and their joy are the most beautiful picture for the end of the year, and I hope that they are the best announcement that next year will be much better and more successful to us than the previous one - said Prof. Dr Kisić Tepavčević.
Representatives of the company and the Minister announced that the New Year gifts will also be handed to the little kids in the municipality of Zubin Potok in the Province of Kosovo and Metohija.
December is, traditionally, the month of humanity in Mozzart, a period when we help even more those who need it the most. But we try to keep the atmosphere of giving throughout the year. In the midst of the coronavirus epidemic, Mozzart was more than ever a partner of the community and organized numerous humanitarian activities throughout the year. On the eve of the holidays, it is especially important to unite even more in such actions, and we are glad that in cooperation with the ministry we made the kids happy with the gifts - said Borjan Popović, director of corporate communications at Mozzart.