Ballerina Ana Jončić ready to win the world stage with the support of Mozzart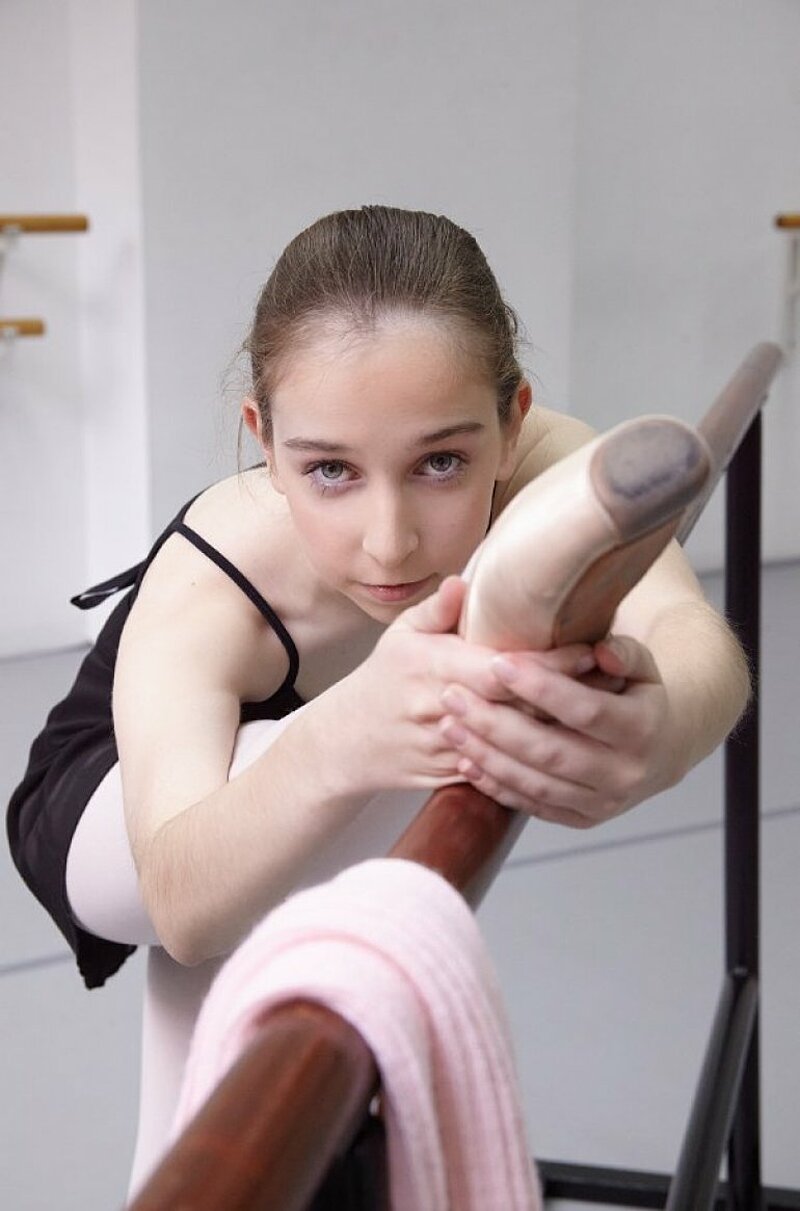 Her fragile and gentle appearance hide Spartan strength and extraordinary mental readiness to take a few hours of every day and to dedicate them to practice focused on big dreams which formed when she was only five. It was then that she saw a ballet show for the first time in her life, and soon after that made the first ballet steps. When she was eight, she was enrolled in professional ballet school which she will soon complete, along with the regular secondary school. While she is dreaming of dancing at the stage of the Royal Opera, Ana Jončić has been practicing daily and with diligence in the Ballet school of National Foundation for Dance since she was twelve. She is practicing her steps in the class of the famous pedagogue Maria Ivet Rodriguez. Apart from pirouettes on the scene that leave everyone breathless, Ana is at the very top of the list of Mozzart talents that this company supports on their way to making their dreams come true.
Her days are all planned in advance, and, in contrast to her peers, she does not have much free time. Although she is very young, Ana is quite aware of the fact that the only way to make her dreams come true is to have a firm discipline. Yet, none of that would be possible if Ana didn't have true and great support of her family, ballet school and pedagogues that polish her talent, but also Mozzart company that has recognized her talent and decided to provide financial support.
"I am trying to harmonize my daily obligations in both ballet and regular secondary school. If my school classes are in the afternoon, I have my ballet classes in the morning, and vice versa. My weekends are always dedicated to ballet when I practice new steps with my class, which sometimes takes up to five hours. Ballet requires both, physical and mental readiness, as that is the only way to cope with the tempo which is sometimes very hard and demanding", says fifteen year old Ana whose face starts to radiate pure happiness when she talks about ballet, as it is her true love. She hopes that one day, it will be her professional occupation.
Classical ballet is something that fulfils her, along with numerous variations from the Swan Lake, Giselle and the Sleeping Beauty, still her most favourite choreography is the one from Paquita, which she has recently played at the manifestation "Dance caravan" that promotes art dances in Serbia. Ana has also participated at the International Ballet Contest in Cologne, at the gala concerts of the National Foundation for Dance in Como, Milan and Thessaloniki. Each year, at the final tests, she is granted with the top marks from the local and international pedagogues.
"My peers see ballet as a kind of hobby, but for me, the costumes and the magic that the scene brings represent the peak of art. Ballet gave me the opportunity to make new friendships, to build my character and discipline, and to travel a lot" says Ana and sends the message to her peers that arts offer a lot of fun, at the same time inviting them to see at least one ballet show, because she is sure that they will be simply enchanted just like she is.
While dreaming about the opportunity to dance one day at the stage of the National Theatre or to become a member of a ballet troupe, Ana very much appreciates the support of her family and the ballet pedagogues that are the wind in her sails. Apart from her closest ones, she also emphasizes great gratitude for the support she gets from Mozzart that supports young and talented people who work hard and who are dedicated to fulfil their dreams.