Mozzart is a desirable employer even in times of epidemics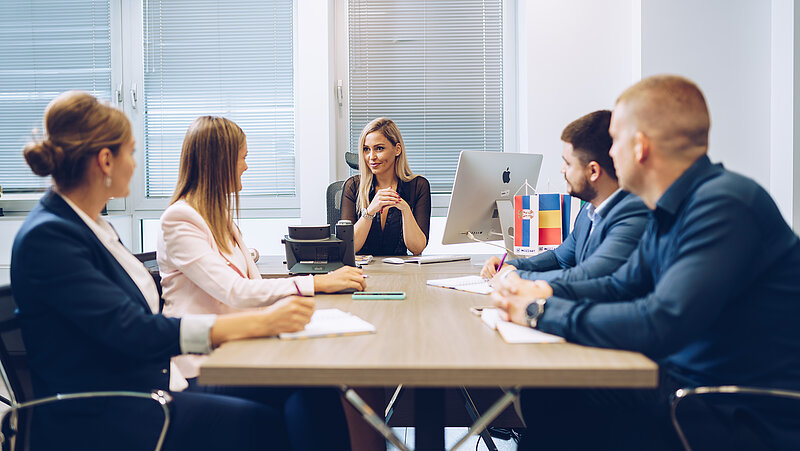 [Translate to English:]
There were no layoffs during the crisis year, and the largest number of people in the last five years were employed. PCR tests are organized on a weekly basis, it is stated by representatives of Mozzart.
Mozzart donated more than one million euros for the fight against coronavirus, through a series of humanitarian activities organized to support the health system and vulnerable categories of the population. In the years of crisis, the regional leader in the field of organizing games of chance paid special attention to its employees, taking care for them to go through this difficult period as easily as possible, without worrying about their jobs.
Employees were educated on all the specific characteristics of COVID-19, they were provided with guidelines for more efficient organization of work, and all protective equipment was supplied. In order to prevent the risk of spreading the virus, free PCR tests were organized for the company's employees on a weekly basis, and they were able to work from home even in periods of a more favorable epidemiological situation.
In 2020, Mozzart employed the largest number of people in the last five years - more than 430. During the year, processes were introduced which contributed to the realization of the business strategy, thus creating a lot of new jobs. Extraordinary circumstances did not jeopardize the possibilities of professional advancement within the company, so in 2020, twice as many employees were promoted as in 2019. Thanks to Mozzart's stable business in other markets, employees also had the opportunity to develop their international careers.
"We nurtured the feeling of solidarity and togetherness, which is one of the fundamental values ​​of the company's corporate culture, by participating in socially responsible activities as volunteers." Employees participated in voluntary blood donation, and in the humanitarian action Run & Walk for Belhospice, when 300,000 dinars were collected for a charity which provides palliative care for patients with malignant diseases free of charge. Our IT sector has designed the web service volonteri.rs to connect those who want to help with the ones who need help, while more than 300 employees volunteered during the state of emergency, "said Marija Bozovic, Human Resources Director at Mozzart.
As a brief reminder, Mozzart was awarded the Employer Partner certificate for the first time in 2020 - a prestigious recognition provided by the consulting company SELECTIO since 2005 to organizations which achieve high quality standards in employee management.