Mozzart employees walked for BELhospice and donated 300,000 dinars!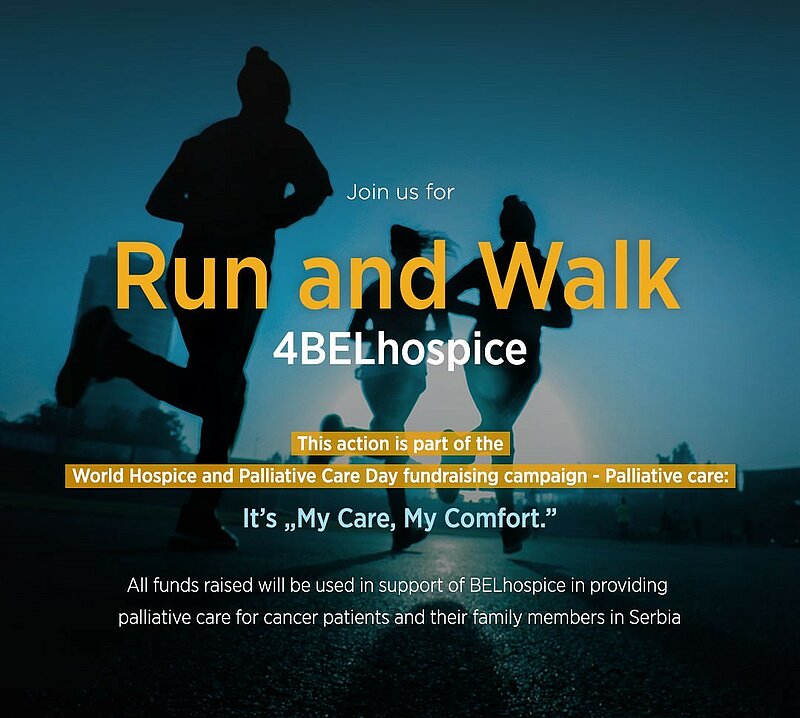 The best ones managed to cover even 600 km walking, and this organization says that the company has made an exceptional contribution to raising awareness of the importance of palliative care in Serbia, especially now, during the corona virus pandemic.
In some races, it's really just important to participate. And help others win. More than 600 employees at Mozzart have covered as much as 60,000 kilometers on foot during the previous month as part of the Run and walk4BELhospice campaign, and step by step 300,000 dinars were collected for the organization which provides palliative care for patients with malignant diseases free of charge! The best ones managed to walk the length of the longest highway through Serbia - more than 584 km, and the winner was Bojan Stanojević, manager for administration and maintenance of mobile and WEB applications, with 603 kilometers. It was a triumph for those who are in the hardest, life struggle. That is why Bojan covered about 20 kilometers a day in the rain and wind, and took the dog on much longer walks - from one ending part of the city to the other.
Lajka and I went to all important locations in the city, we walked every day from Banovo Brdo to the center, Vracar, Zemun, New Belgrade ... there isn`t any location we missed to visit. The humanitarian character of the campaign additionally motivated me to go outside and get moving, and bring the dog in top condition. In this way, we managed to support a wonderful organization which does amazing things, and the employees were provided with a reason more to be active in these challenging times - said the winner.
In this race, in fact, all participants were winners. Marija Djurić and Miroslav Cvijanović had the most competitive spirit and condition, along with Bojan, who finished in second and third place with almost 600 km. Every step is important, that's how we all understood it! Only together we could contribute much more to this humanitarian activity, which gave us all an additional motive to start being active - said Marija, an operator at Mozzart.
The company provided awards for the three best-performing participants, who also received additional vacation days, in a spirit of supporting employees for achieving a better balance between private and business life. I walked around Novi Sad a lot every day, it is wonderful that we, employees, had the opportunity to get involved in socially responsible activities of the company again. It was an honor for me to walk for those who need help - emphasized Miroslav, the head of the payment point in Novi Sad,.
At BELhospice, they are immensely grateful for the support provided by this company: Since the beginning of the campaign, it has shown great motivation and innovation in order to provide significant support to the BELhospice Center for Palliative Care and Medicine.
This is best evidenced by the fact that in addition to the donation, the company Mozzart motivated over 600 of its employees across Serbia to run and walk for BELhospice cancer patients and their family members, to whom we provide free support. Therefore, it has greatly contributed to raising awareness of the importance of palliative care in Serbia, especially now, during the corona virus pandemic, due to which many patients in need of palliative care were deprived of it due to the overload of the health system - said Vera Madžgalj, director BELhospice center. Following great interest in the activity, the Run and Walk 4BELhospice campaign has been extended until February 20, 2021.