Actors and Mozzart collected 3,525,000 dinars for actors!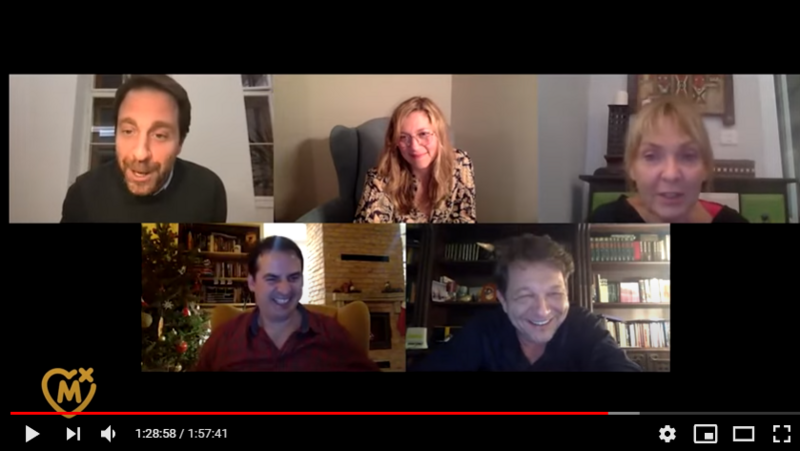 More than 200,000 people watched the humanitarian play "Balkanski špijun" in just one day, and by sharing the link, as much as 3,525,000 dinars were collected as aid to drama artists! The amount of the Mozzart donation grew with each share in the first 24 hours, and due to the great interest in the spectacle prepared by the legendary actors, this modern version of Dušan Kovačević's "Špijun" will be available for more than the originally planned 48 hours.
You can watch it on Mozart's YouTube channel for a few more days!
An unprecedented actor line-up of "Balkanski špijun": Dragan Bjelogrlić (the role of Ilija Čvorović), Mima Karadžić (Đura), Vesna Trivalić (Danica), Branka Katic (Sonja) and Gordan Kičić (Petar Markov Jakovljević) were brilliant in the first zoom theater show in Europe, and Zoran Kesić, as a narrator, brought more laughter in the action "Actors and Mozzart for You and the Actors". Everyone waived their fees so that the amount of the donation could be even higher, and Voja Brajović, the president of the Association of Drama Artists of Serbia, first wanted to describe his impressions in just two words:
But then the words flowed on their own...
During the epidemic, a writer can write at home, a painter can paint, but drama artists are extremely affected by this crisis. This noble action was primarily aimed at raising awareness about the problem, to make people recognize the vulnerability of performers, who live to do their job, and are currently prevented from doing so. So many thanks to Mozzart, who donated money from his funds, and to the actors who read "Špijun" with so much joy.
Brajović is pleasantly surprised by how much Bjelogrlić and the whole team managed to convey emotion through zoom.
At every moment, it was obvious that their souls were singing and that they were honored to participate in the action. Dusko Kovačević told me that for the first time in 47 years he listened to the integral text and was delighted with the interpretation! Kesić also brought a lot of charm, the entire line-up approached the whole project so conscientiously, not to mention their talent ... It was obvious that they wanted to help with a lot of joy and send a message that our profession needs unity at this moment. Thank you very much everyone! My impression is that the show can be enjoyed while traveling somewhere by car. It is also enough to listen to the audio recording only, because this is also an extraordinary radio drama – concluded the president of the Association of Drama Artists of Serbia.
Thank you for every share!
PEOPLE ENJOYED THE THEATER PERFORMANCE WORLDWIDE
The first zoom show in Europe had a great echo outside the borders of our country.
We were honored to do a humanitarian action with our famous actors. Figures say that more than 200,000 people clicked on the link in just one day, and we got hundreds of photos showing whole families laughing and enjoying while watching "Spy" on Christmas, which means that the number of people who watched is at least twice as big. Comments came from Skoplje, Sarajevo, Pula, Kotor, the Netherlands ... Around the world, people enjoyed the masterful acting of Bjela, Vesna, Branka, Mima, Kičić ... We are glad that many people responded, shared the show and that we sent a nice common message on Christmas – that we think about culture and that we need it at all times – said Borjan Popović, director of the Mozzart's Corporate Communications Department.